I'm delighted to be a part of the blog tour for Jo Bloom, whose debut novel, Ridley Road, is published tomorrow by Weidenfeld and Nicolson (click to get your copy in hardback or eBook ). I'll be posting my review for Ridley Road very soon and it's one book that I am really looking forward to reading, so naturally I had lots of questions for the fabulous Jo…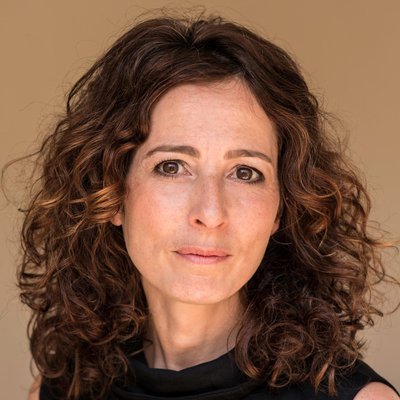 Hello Jo, welcome to Bookaholic Confessions! Thank you so much for participating in this interview. Would you like to start by introducing yourself…?
Hello! Nice to meet you all. I grew up in London but now I live in Brighton with my husband and son. I've worked as a freelancer in the communications field for the past fifteen years alongside writing fiction. Oh, and I have a six-month-old puppy called Lenny!
Can you tell us a bit about your debut novel, Ridley Road (released 11th December 2014)?
Ridley Road is inspired by the 62 Group, an anti fascist organisation which formed in 1962 to confront the revival of fascism in London. I've set a love story against this backdrop while sweeping the reader in the colourful world of Soho's coffee bars, clubs and music in the early sixties. The story is told through three voices: Vivien, a hairdresser who comes to London to find a job in a Soho salon after the death of her father; Jack, the object of her affection who is often in danger and struggles with his choices; and Stevie, a childish, charming, frustrated out-of-work musician.
I love the synopsis of Ridley Road and it's a novel I'm hugely excited about reading. What inspired you to write a novel set in the Swinging Sixties concerning fascist extremism?
Thank you, that's nice to hear. The story came about because I met an elderly man who was an active anti-fascist for most of his life and fought fascists on the streets alongside groups such as the 62 Group and the 43 Group. I found it extraordinary that I didn't know about the revival of British fascism in the early sixties or about the Jewish community's street resistance to fascism, so I knew I had to write about it. And I was fairly sure it had never been written about before in fiction.
Are the 1960s a period of time that you're particularly interested in?
The story determined the period I wrote about, but yes, I loved writing about the early sixties. 1962 felt like a year on the cusp of change; still a little in the shadow of the fifties and not quite the swinging sixties.
How did you go about doing the relevant research when writing Ridley Road?
I read a lot of books about the period but I also found a lot of interesting information in archived newspapers. I watched films and rooted through countless photos. And I spoke to as many people as I could – hairdressers, journalists, anti-fascists – because their stories were great to hear and either they knew a lot about the period or had lived through it.
Is your lead character Vivien Epstein completely fictional or is she on anyone in real life?
She's completely fictional.
Can you tell us a bit about your journey to publication?
I took about three years to write and edit it (I had a baby and was working), but when I felt I'd done as much as I could, I set about finding an agent. I was very lucky because I had interest almost immediately and signed up with my agent Rowan Lawton within weeks of sending out the manuscript. Rowan made some brilliant suggestions to strengthen the manuscript which took me about two months, then she started submitting it to publishers. Again, it was all quite quick and I had two offers within a fortnight. I met both publishers and felt so comfortable with my editor Kirsty and the team at Weidenfeld & Nicolson that I signed a two book deal with them. Kirsty is a hugely respected editor and working with her is a complete privilege. After I'd made some further changes to the manuscript, it was a question of line edits, copy edits, sorting the cover and blurb and getting the book ready to print. And then I started on publicity! It's been an extraordinary journey and an education – I've learnt a lot.
Who are your favourite authors and what kind of books do you enjoy reading?
Alice Munro, Richard Yates, Raymond Carver, A M Homes, Colm Toibin, Elizabeth Strout, Anne Tyler and Sarah Waters are some of my favourite authors but I'm constantly finding new authors who I enjoy. And I like reading all different sorts of fiction. This year my favourite books included The Enchanted by Rene Denfield,  Wake by Anna Hope, Apple Tree Yard by Louise Doughty and Crooked House by Lissa Evans. I've also reread East of Eden and Anna Karenina and look forward to rereading Octavia by Jilly Cooper over Christmas. As you can see, my tastes are varied!

And finally – can you tell us a bit about what you're working on at the moment?
My next novel which is set in London in the 1950s…
A huge thank you to Jo Bloom and Becke from PR Collective. ♥
♥Jo Bloom♥  | Twitter | Goodreads | Buy Ridley Road |