You should never judge a book by its cover. We all know that, right? Saying that I am an absolute sucker for a gorgeous book cover. Whilst I will never, ever dismiss a book by its cover alone, if I'm drawn to a book because of its eye-catching, tempting cover then that's always a bonus.
There have been some seriously beautiful covers this year, so I thought I'd round up a few of my favourites for you to feast your book loving eyes upon. Appreciate the beauty…
My True Love Gave To Me by Stephanie Perkins, Rainbow Rowell, Holly Black…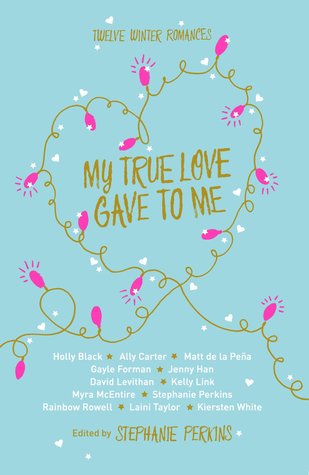 I've just finished reading this gorgeous YA anthology of Christmas romances and not only was it a great collection of stories, but also probably one of my favourite cover designs of the year. First up this book is shiny and feels amazing to touch. It's hardback with sparkly gold and pink lights, hearts and the edges of the pages are pink. PINK PAGES! I mean COME ON! Has a more perfect book ever been designed?
It's simply beautiful and one of those books that will look great sat on my bookshelf for many years to come.
Cold Feet at Christmas by Debbie Johnson
Quite a few Christmas novels have crept onto my list but it seems as though there have been more than ever released in 2014, and not only are they all awesome stories but they all have beautiful festive covers too. Now, I do love my pretty covers, but pretty FESTIVE covers are a whole different ball game. Cold Feet at Christmas is definitely one of my favourites. There's snow, cake, ribbon and (very importantly) holly. Looking at this cover makes me feel all warm and fuzzy (and want cake.) It's a cracking story but also has the added bonus of looking great on your bookshelf/e-reader…
It Started with Paris by Cathy Kelly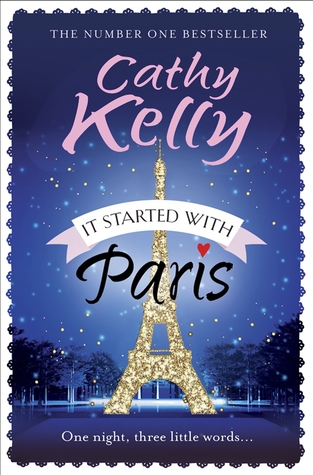 I was drawn to this novel as soon as I laid eyes on it. It's sparkly, glittery and gorgeous. It promises so much and makes me want to drop everything and start reading it RIGHT NOW. I love Cathy Kelly and I've heard great things about It Started With Paris. My copy is sat very patiently (and prettily!) on my shelf, waiting to be read. I'm not sure how I have resisted it for so long, in fact I might just have to go and start it immediately (or after I've finished this blog post of course…)
The Unfinished Symphony of You and Me by Lucy Robinson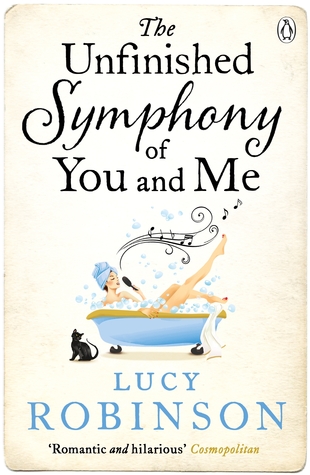 Lucy Robinson has fast become a firm favourite of mine over the years. Not only are her books incredible, but each and every one of her covers have been extremely lovely too. I love the style of her previous books, The Greatest Love Story of All Time and A Passionate Love Affair with a Total Stranger too. It looks as though Lucy's release for next year, The Day We Disappeared is going down a different route (take a sneak peak…) and I must admit I adore the new style of cover too (maybe one for 2015's compilation of gorgeous covers!?) But whilst we are still in 2014, even if only for today, The Unfinished Symphony of You and Me is firmly planting its book-bottom on this list because I think it's beautiful.
Let's Call the Whole Thing Off by Jill Steeples
Not only are Carina UK one of my all time favourite publishers, producing novel after novel of brilliance, but I also adore their covers. I would probably put almost all of the covers they've produced this year onto my list if I could, so it was very, very tough choosing just one. I went for Let's Call the Whole Thing Off because it was one of my first favourites of the year. Released back in January this novel caught my eye immediately and alerted me to the wonderful author that is Jill Steeples.
The Bookshop on the Corner by Rebecca Raisin
Ok, I know I said I'd chosen just one Carina cover but how could this one have not made the list? I love Rebecca Raisin's novels and this is definitely one of my favourites. I love the blend of covers, the silhouettes, the butterflies, the fact that it has a book on the cover…it's just beautiful. This is another one of those covers that not only captures my attention and holds so much promise for the actual story, but it makes me want to once again drop everything and start reading it immediately (only I'd better not because this post will never get finished…)
The Woman who Stole my Life by Marian Keyes
Marian Keyes is one of my favourite authors in-the-whole-world-ever, so when I saw the cover for The Woman who Stole my Life I was naturally very excited. I love how it's dark against the silhouette of the city buildings, but then you've got the gorgeous golden stars which give the impression that this very well might be a bit of a magical book… The cover makes me excited to read it just from a quick glance, and in my book (see what I did there!?) that's always a winner…
The Year I Met You by Cecelia Ahern
Just like one of Cecelia's novels, the cover for The Year I Met You is magical, mysterious and simply gorgeous. I love it. I mostly love the blend of colours; the sky, the lights, the two windows. It relates so much to the story and I love that about a novel. I think I've loved every one of the covers of Cecelia's previous novels but would easily class this as one of my all time favourites.
It Had to be You by Ellie Adams

Not only did I massively enjoy It Had to Be You but I massively loved the cover too. It's bright, zingy, eye catching, beautifully illustrated and promises to be classic chick-lit (which incidentally, it was!) If I was seeing this cover for the first time then there's no doubt that I would be making a beeline for this book. The tagline of 'Has true love walked past you today?' would also have me frantically turning those pages. Everything about this novel screams READ ME!
Humbugs and Heartstrings by Catherine Ferguson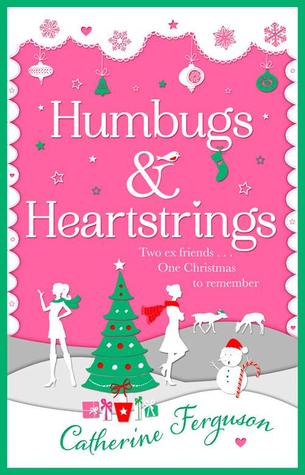 Yes, another Christmas novel…but how could I not include this beauty? It ticks so many boxes; it's pink, it has hearts and snowflakes on the cover AND there's deers. I have an obsession with anything with deers on. It has both the perfect festive cover and it's the perfect festive read. I was enchanted by this exquisite cover right from the off and the story completely delivers all that the gorgeous cover promises. Bright, warm and beautiful…
---
Wow, that was almost as tough as choosing my favourite books of 2014 (which will be posted later this afternoon…) There have just been so many fabulous books AND book covers this year. I think I need a lie-down…
♥