Before we get started I have one question – where did January go? I think I completely zoned out because I was too busy being engrossed in all of the utterly amazing books that were released & now it's nearly over. Woah. Anyway, I have good news – there are JUST as many fantastic books being let out into the wild during February too, so I thought I would give you all a head start and share some of the ones I'm most excited about…
It might not be spring just yet but the lovely Catherine Alliott is reminding us it's not too far away with the GOREGOUS cover for her latest novel, Wish You Were Here, which is released on the 26th February by Penguin. Talking of spring, one of my favourite ways to spend a warm, sunny day is to sit outside and read the latest offering from the QUEEN of romance, Katie Fforde, which is handy as she's releasing her new novel, A Vintage Wedding on the 12th February with Century. All I need now is the warm, sunny day part…
To take my mind off the fact that, technically, it's still winter is the fantastic Erica James. I adored
Summer at the Lake last year so I'm eagerly awaiting Erica's new release, The Dandelion Years from Orion. It's going to be tough to follow up Summer at the Lake but by the sounds of it, Erica has easily written another winner, due for release on the 26th February.
One of my all time favourite authors makes a welcome return this month too as Fiona Gibson releases As Good as it Gets? with Avon on the 26th. I've been hearing many, many good things about this novel already and I'm in love with the cover.
Whilst we're on the subject of all-time-favourite-authors, Cathy Bramley releases the full version of Ivy Lane this month too. I have heard endless praise for this novel, which was originally released in four parts, but I have been patiently *cough cough* waiting for the full novel to come out so I can read it all in one go. Published by Corgi you can get your bookish mitts on this on the 26th Feb.

One of the releases I am probably most excited about this February would have to be Second Life by S J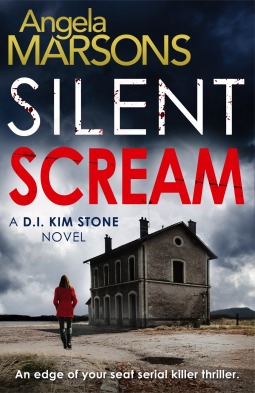 Watson. I am LOVING psychological thrillers at the moment and I'm struggling to put into words how much I'm looking forward to reading this after enjoying Before I Go to Sleep as much as I did. Second Life is released by Doubleday on the 12th Feb. I'm also ridiciously excited about reading Angela Marsons debut novel with Bookouture, Silent Scream, which is out on the 20th Feb (and Bookouture's first EVER crime/thriller novel!)
I'm still not done yet! I'm also into Young Adult in a big way at the moment and I am ridiculously excited about reading My Heart and Other Black Holes by Jasmine Warga. Read the synopsis and you will see what I mean when I say I think this book is going to be one heck of a powerful, hard hitting novel. Another YA novel I'm especially looking forward to is Secrets, Schemes and Sewing Machines by the fabulous Katy Cannon. This is a companion to Katy's previous novel Love, Lies and Lemon Pies and is released on the 2nd Feb by Stripes Publishing.
Anna Bell also returns to our bookshelves and e-readers this month with Don't Tell the Brides-To-Be. After loving Anna's previous two novels in the series following the fabulous Penny Robinson, I can't wait for the third installment.
There are a few Non-Fiction books I'm particualrly looking forward to reading. First up is Love, Tanya by beauty blogger Tanya Burr which may technically be published in Jan (29th to be exact, but shhh!) with Penguin and The Glam Guide by Tanya's fellow beauty blogger, Fleur de Force which is out on the 12th February with Headline. Both books seem to have a similar premise of helping the reader feel confident and happy, with added beauty and style tips along the way. Sounds PERFECT to me…
One or two other mentions that I must just squeeze in before I go are The Two of Us by Andy Jones which is brought to us by Simon and Schuster and out in eBook format on the 12th Feb, It Started at Sunset Cottage by Bella Osborne, released 12th Feb by HarperImpulse and finally Kate & Alf which is also published by HarperImpulse and is yours to own from the 5th Feb.
Excellent! All I need now is for someone to invent a time machine to give me loads of extra reading hours in the day…If you think you can do this then please, PLEASE get in touch…
♥