Welcome to a new feature on my blog; Book of the Month. Initially I decided to start this because I found it so tricky choosing my favourite 'Books of 2014' and thought that if I chose one favourite book each month then my 'Books of 2015' page would be a doddle. Right…? Ok, I will probably still spend hours deliberating when I  come to write that post but it's a whole 11 months away so I won't worry about that just yet…
January has been a brilliant month for fiction and there's been some outstanding debuts released too. In some ways this post is incredibly easy because the book I'm plonking on this page is probably one of my favourite-books-that-I've-read-in-my-whole-life-ever but it's also incredibly difficult because there were two books that really stood out for me this month. (Remind me why I thought this would be a good idea…?)
After much deliberation I have decided that my Book of the Month for January 2015 is going to be The Girl on the Train by Paula Hawkins. (released 15th January 2015 by Transworld). This novel completely lived up to the hype surrounding it and I have been desperate to talk to everyone about how good it is. I have driven family, friends, work colleagues, customers (and you guys reading this…probably. I do apologise) slightly crazy by going on about how much I enjoyed this story. You can read my original review here. I just couldn't get enough of this book.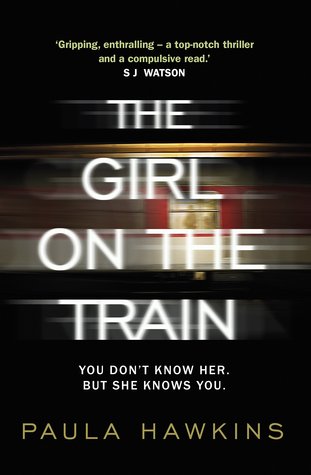 Rachel takes the same commuter train every morning. Every day she rattles down the track, flashes past a stretch of cozy suburban homes, and stops at the signal that allows her to daily watch the same couple breakfasting on their deck. She's even started to feel like she knows them. "Jess and Jason," she calls them. Their life—as she sees it—is perfect. Not unlike the life she recently lost.
And then she sees something shocking. It's only a minute until the train moves on, but it's enough. Now everything's changed. Unable to keep it to herself, Rachel offers what she knows to the police, and becomes inextricably entwined in what happens next, as well as in the lives of everyone involved. Has she done more harm than good?
Click to buy in Hardback or eBook format.
Now, you may have noticed that I mentioned there were TWO books I really, really loved this month, so I must just give a special mention to the other contender & that was Summertime by Vanessa Lafaye (published 15th January 2015 by Orion) This was an outstanding debut, from which I learnt so much. It was mesmerising, powerful and heartbreaking and I'm already looking forward to reading it again in the future. Summertime is definitely one to add to your TBR if you haven't already; I loved it. Click to buy in paperback or eBook format.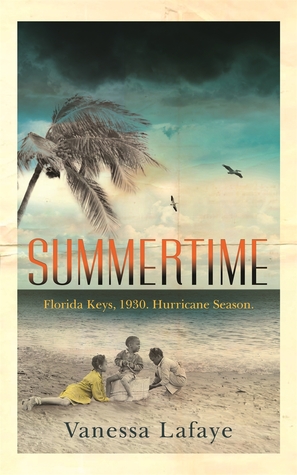 Florida Keys, 1935. Hurricane Season.
Tens of thousands of black and white men scarred by their experiences of war in Europe return home to find themselves abandoned to destitution by the US government.
The tiny, segregated community of Heron Key is suddenly overwhelmed by broken, disturbed men with new ideas about racial equality and nothing left to lose.
Tensions flare when a black veteran is accused of committing the most heinous crime of all against a white resident's wife.
And not far off the strongest and most intense hurricane America has ever witnessed is gaining force.
♥