It's crazy to think that before I started blogging I hardly used to read any Young Adult novels – and now I absolutely love them and I can't get enough. I have blogging and receiving so many amazing recommendations from the book-loving community to thank for my new found love of YA, hence the reason as to why my TBR keeps growing at a crazily fast rate. A lot of the titles I've added to my TBR lately have been Young Adult, so I thought I'd share the ones I'm going crazy over and adding onto my book wishlist this week…
Tape by Steven Camden
TAPE is an outstanding debut. Told with crackling prose, shimmering with humour and deeply moving, it will haunt anyone who reads it…
Record a voice and it lasts forever…In 1993, Ryan records a diary on an old tape. He talks about his mother's death, about his dreams, about his love for a new girl at school who doesn't even know he exists.
In 2013, Ameliah moves in with her grandmother after her parents die. There, she finds a tape in the spare room. A tape with a boy's voice on it – a voice she can't quite hear, but which seems to be speaking to her.
Ryan and Ameliah are connected by more than just a tape. This is their story.
Click to buy.
Dead Ends by Erin Lange

A riddle rarely makes sense the first time you hear it. The connection between Dane and Billy D doesn't make sense any time you hear it. But it's a collection of riddles that brings these two unlikely friends together. Dane Washington lives by two rules: don't hit girls and don't hit special kids. Billy D has Down syndrome and thinks a fierce boy who won't hit him could come in useful. Billy D has a puzzle to solve, after all, and he has the perfect plan to make Dane help him. Billy is sure the riddles in his atlas are really clues left by his missing dad. Together, Billy and Dane must embark on an epic road trip, although most of the clues lead to dead ends. What Dane doesn't realize is that Billy D isn't as innocent as he seems and the biggest secret is hidden close to home…
Click to buy.
Thirteen Reasons Why By Jay Asher
You can't stop the future. You can't rewind the past. The only way to learn the secret. . . is to press play.
Clay Jensen doesn't want anything to do with the tapes Hannah Baker made. Hannah is dead. Her secrets should be buried with her.
Then Hannah's voice tells Clay that his name is on her tapes– and that he is, in some way, responsible for her death.
All through the night, Clay keeps listening. He follows Hannah's recorded words throughout his small town. . .
. . .and what he discovers changes his life forever.
Click to buy.
More Than This by Patrick Ness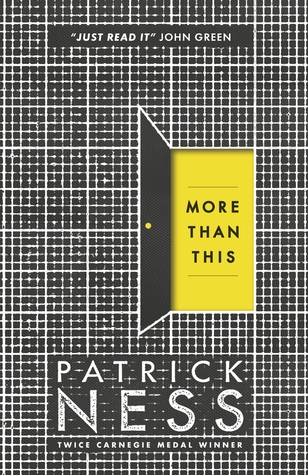 A boy drowns, desperate and alone in his final moments. He dies.
Then he wakes, naked and bruised and thirsty, but alive.
How can this be? And what is this strange deserted place?
As he struggles to understand what is happening, the boy dares to hope. Might this not be the end? Might there be more to this life, or perhaps this afterlife?
From multi-award-winning Patrick Ness comes one of the most provocative and moving novels of our time.
Click to buy.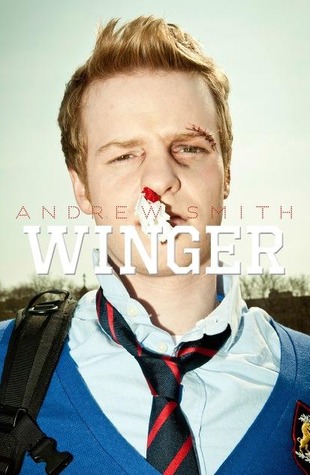 Winger by Andrew Smith
Ryan Dean West is a fourteen-year-old junior at a boarding school for rich kids in the Pacific Northwest. He's living in Opportunity Hall, the dorm for troublemakers, and rooming with the biggest bully on the rugby team. And he's madly in love with his best friend Annie, who thinks of him as a little boy.
With the help of his sense of humor, rugby buddies, and his penchant for doodling comics, Ryan Dean manages to survive life's complications and even find some happiness along the way. But when the unthinkable happens, he has to figure out how to hold on to what's important, even when it feels like everything has fallen apart.
Filled with hand-drawn info-graphics and illustrations and told in a pitch-perfect voice, this realistic depiction of a teen's experience strikes an exceptional balance of hilarious and heartbreaking.
Click to buy.
To All the Boys I've Loved Before by Jenny Han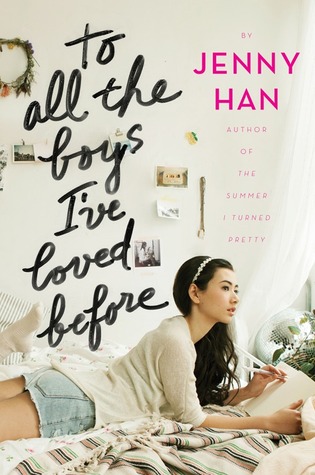 To All the Boys I've Loved Before is the story of Lara Jean, who has never openly admitted her crushes, but instead wrote each boy a letter about how she felt, sealed it, and hid it in a box under her bed. But one day Lara Jean discovers that somehow her secret box of letters has been mailed, causing all her crushes from her past to confront her about the letters: her first kiss, the boy from summer camp, even her sister's ex-boyfriend, Josh. As she learns to deal with her past loves face to face, Lara Jean discovers that something good may come out of these letters after all.
Click to buy.
---
Have you read any of these titles? Be sure to let me know what you thought if so! ♥