Wow. Where did February go? I was so busy reading awesome books that I didn't even notice this month just whizz by. 2015 is shaping up to be one of my favourite book-years ever with excellent title after excellent title finding its way onto my reading pile. February's Book of the Month has been a real toughie because there were three books that I especially enjoyed this month (I know! I know! I can't have all 3, if I carry on at this rate there will be 10 Book(s) of the Month for March.) So after much, much, much deliberation I'm awarding my Book of the Month to My Heart and Other Black Holes by Jasmine Warga. It was just good in every way that a book should be good and it really seemed to speak to me (ok, that's cheesy, I'm sorry, but it did!) Incredibly written and full of emotion, this is a book that I believe everyone should read.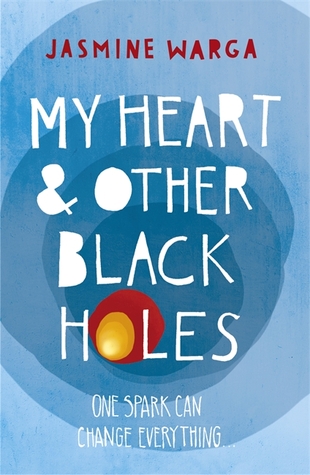 Aysel and Roman are practically strangers, but they've been drawn into an unthinkable partnership. In a month's time, they plan to commit suicide – together.
Aysel knows why she wants to die: being the daughter of a murderer doesn't equal normal, well-adjusted teenager. But she can't figure out why handsome, popular Roman wants to end it all….and why he's even more determined than she is.
With the deadline getting closer, something starts to grow between Aysel and Roman – a feeling she never thought she would experience. It seems there might be something to live for, after all – but is Aysel in so deep she can't turn back?
Click here to download the eBook or here to purchase the paperback.
You can read my original review here.
---
My 'Special Mention' for February has just got to go to Silent Scream by Angela Marsons. WOW, WOW, WOW. This book was good…and it's not only me who thinks that; it's been sat at #1 in the Amazon charts for over a week now. This psychological thriller has really opened by eyes to the genre and made me keen to devour more books similar to Silent Scream. It was tense, scary, shocking and I had such difficulty tearing my eyes away from this book. An excellent read.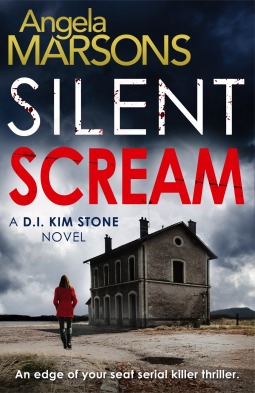 Even the darkest secrets can't stay buried forever…
Five figures gather round a shallow grave. They had all taken turns to dig. An adult-sized hole would have taken longer. An innocent life had been taken but the pact had been made. Their secrets would be buried, bound in blood …
Years later, a headmistress is found brutally strangled, the first in a spate of gruesome murders which shock the Black Country.
But when human remains are discovered at a former children's home, disturbing secrets are also unearthed. D.I. Kim Stone fast realises she's on the hunt for a twisted individual whose killing spree spans decades.
As the body count rises, Kim needs to stop the murderer before they strike again. But to catch the killer, can Kim confront the demons of her own past before it's too late?
Click here to download the eBook and here to read my original review.
---
Now I know I said there were three books that I went crazy over this month so I will also reveal the third because I really hope it gets the attention and recognition that it deserves. That book is Galina Petrovna's Three-Legged Dog Story by Andrea Bennett. It was truly brilliant and if you haven't read this yet then you are missing out on a lot of laughs, love and PICKLE!
Perhaps you're not a member of the Azov House of Culture Elderly Club?
Perhaps you missed the talk on the Cabbage Root Fly last week?
Galina Petrovna hasn't missed one since she joined the Club, when she officially became old. But she would much rather be at home with her three-legged dog Boroda. Boroda isn't 'hers' exactly, they belong to each other really, and that's why she doesn't wear a collar.
And that's how Mitya The Exterminator got her.
And that's why Vasily Semyonovich was arrested.
And Galina had to call on Zoya who had to call on Grigory Mikhailovich.
And go to Moscow.
Click here to download the eBook or click here to purchase the hardback.
You can read my original review here.
♥