Happy World Book Day! If you want in on the bookish action today then why not celebrate by downloading some of these fantastic titles? I've handpicked my favourites just for you, plus they are all at a bargain price of £2 or less…You're welcome.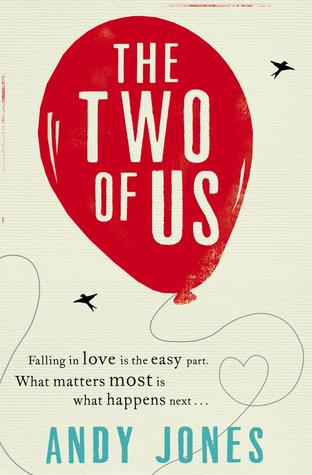 The Two of Us by Andy Jones

Falling in love is the easy part. What matters most is what happens next…
Fisher and Ivy have been an item for a whole nineteen days. And they just know they are meant to be together. The fact that they know little else about each other is a minor detail. Over the course of twelve months, in which their lives will change forever, Fisher and Ivy discover that falling in love is one thing, but staying there is an entirely different story.
The Two of Us is a charming, honest and heart-breaking novel about life, love, and the importance of taking neither one for granted.
Click to download for 99p Amazon UK ($1.53 Amazon US)
Second Life by SJ Watson
She loves her husband. She's obsessed by a stranger.
She's a devoted mother. She's prepared to lose everything.
She knows what she's doing. She's out of control.
She's innocent. She's guilty as sin.
She's living two lives. She might lose both . . .
Click to download for £1.88 Amazon UK ($2.90 Amazon US)
Elizabeth is Missing by Emma Healey
'Elizabeth is missing.' Maud keeps finding notes in her pockets with this message scrawled on it, but she can't remember writing it. That said, she can't remember much these days: the time of day, whether she's eaten lunch, if her daughter's come to visit, how much toast she's eaten. Still, the notes about Elizabeth nag at her. When was the last time she spoke with her best friend? It feels like ages ago…
Frustratingly, no one seems willing to help Maud find her: not the police nor Elizabeth's son – not even Maud's own daughter or granddaughter. It's like they're hiding something.
Maud resolves to take matters into her own hands, and begins digging for the truth. There are many clues, but unhelpfully, they all seem to point to another unsolved disappearance: that of Maud's sister Sukey just after the war.
Could the mystery of Sukey's disappearance lead Maud to the truth about Elizabeth? As Maud's mind retreats into the past at a frightening pace, alienating her from her family and carers, vivid memories of what happened over fifty years ago come flooding back to give her quest new momentum.
Click to download for £1.99 Amazon UK
Fat Chance by Nick Spalding

Meet Zoe and Greg Milton, a married couple who have let themselves go.
Zoe was a stunner in her high school days, but the intervening decades have added seventy pounds, and removed most of her self-esteem.
Greg's rugby-playing days are well and truly behind him, thanks to countless beers and fast food.
When Elise, a radio DJ and Zoe's best friend, tells them about a new competition, it seems like the perfect opportunity to turn their lives around. Fat Chance will pit six hefty couples against one another to see who can collectively lose the most weight and walk away with a large cash prize.
So begins six months of abject misery, tears, and frustration—that just might turn out to be the best thing that ever happened to them—in another laugh-out-loud look at the way we live now from bestselling author Nick Spalding.
Click to buy for £1.00 Amazon UK ($1.54 Amazon US)
The Miniaturist by Jessie Burton
On a brisk autumn day in 1686, eighteen-year-old Nella Oortman arrives in Amsterdam to begin a new life as the wife of illustrious merchant trader Johannes Brandt. But her new home, while splendorous, is not welcoming. Johannes is kind yet distant, always locked in his study or at his warehouse office-leaving Nella alone with his sister, the sharp-tongued and forbidding Marin.
But Nella's world changes when Johannes presents her with an extraordinary wedding gift: a cabinet-sized replica of their home. To furnish her gift, Nella engages the services of a miniaturist-an elusive and enigmatic artist whose tiny creations mirror their real-life counterparts in eerie and unexpected ways . . .
Johannes' gift helps Nella to pierce the closed world of the Brandt household. But as she uncovers its unusual secrets, she begins to understand-and fear-the escalating dangers that await them all. In this repressively pious society where gold is worshipped second only to God, to be different is a threat to the moral fabric of society, and not even a man as rich as Johannes is safe. Only one person seems to see the fate that awaits them. Is the miniaturist the key to their salvation . . . or the architect of their destruction?
Enchanting, beautiful, and exquisitely suspenseful, The Miniaturist is a magnificent story of love and obsession, betrayal and retribution, appearance and truth.
Click to buy for £1.80 Amazon UK ($2.78 Amazon US)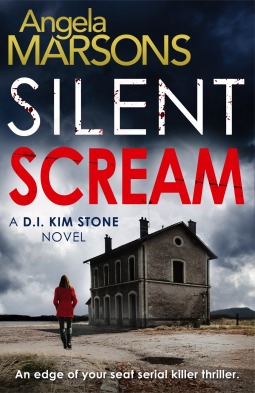 Silent Scream by Angela Marsons
Even the darkest secrets can't stay buried forever…
Five figures gather round a shallow grave. They had all taken turns to dig. An adult-sized hole would have taken longer. An innocent life had been taken but the pact had been made. Their secrets would be buried, bound in blood …
Years later, a headmistress is found brutally strangled, the first in a spate of gruesome murders which shock the Black Country.
But when human remains are discovered at a former children's home, disturbing secrets are also unearthed. D.I. Kim Stone fast realises she's on the hunt for a twisted individual whose killing spree spans decades.
As the body count rises, Kim needs to stop the murderer before they strike again. But to catch the killer, can Kim confront the demons of her own past before it's too late?
Click to buy for 99p Amazon UK ($1.88 Amazon US)
♥And my Book Bargain of the Week goes to Coco Pinchard's Big Fat Tipsy Wedding by the amazing Robert Bryndza which is CURRENTLY FREE on Amazon UK and Amazon US.
For Coco Pinchard forty is the new thirty. After a tumultuous divorce, she's found love with the gorgeous, hunky, four-years-younger-than-her-so-technically-a-toy-boy, Adam. Her career as an author is finally a success, and she has fabulous friends in Chris, a neurotic middle-aged socialite, and Marika, a slightly alcoholic dog walker.
Coco is even learning to cope with awful ex mother-in-law, Ethel, who despite the divorce, still thinks it's fine to criticise, especially when Coco and Adam decide to move in together…
But hours before move-in day, Adam ends their relationship without explanation and disappears. After the initial shock and anger (and an 'I told you so' from Ethel) Coco sets out to discover what has really happened.
Full of hilarious twists and turns, Coco Pinchard's Big Fat Tipsy Wedding is a witty, heart-warming, romantic comedy – the smash hit stand-alone sequel to bestselling, The Not So Secret Emails of Coco Pinchard.
♥