Tonight is officially World Book Night (that means if you're not going to a bookish event or handing out lots of lovely books to people then you are allowed to stay up reading all night if you so desire. Honestly.) 
There are 20 official books that we are celebrating by sharing them with as many people as in humanly possible (you can check out the list here) but I thought I'd put together a list of my own. So, here are the books I would distribute in the street to everyone whilst ringing a bell and shouting 'Here Yeeee, Here Yeee'…
Mobile Library by David Whitehouse
Twelve-year-old Bobby Nusku is an archivist of his mother. He catalogues traces of her life and waits for her to return home. Bobby thinks that he's been left to face the world alone until he meets lonely single mother Val and her daughter Rosa. They spend a magical summer together, discovering the books in the mobile library where Val works as a cleaner. But as the summer draws to a close, Bobby finds himself in trouble and Val is in danger of losing her job. There's only one thing to do — and so they take to the road in the mobile library…Quirky, dark, magical and full of heart, Mobile Library is both a tragicomic road trip and a celebration of the adventures that books can take us on. It's a love-letter to unlikely families and the stories that shaped us.
Mobile Library is literally a book ABOUT BOOKS. What could be better? This book will remind you why reading is so special and have you reminiscing over your favourite childhood reads, all whilst keeping your attention captive with a cracking good story at the same time.
The Girl on the Train by Paula Hawkins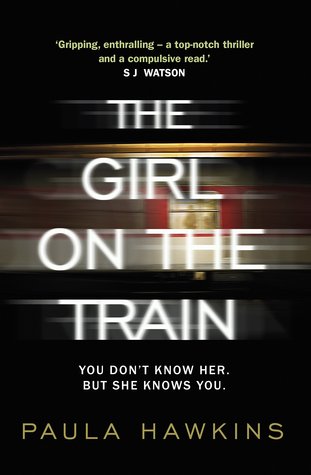 Rachel takes the same commuter train every morning. Every day she rattles down the track, flashes past a stretch of cozy suburban homes, and stops at the signal that allows her to daily watch the same couple breakfasting on their deck. She's even started to feel like she knows them. "Jess and Jason," she calls them. Their life—as she sees it—is perfect. Not unlike the life she recently lost.
And then she sees something shocking. It's only a minute until the train moves on, but it's enough. Now everything's changed. Unable to keep it to herself, Rachel offers what she knows to the police, and becomes inextricably entwined in what happens next, as well as in the lives of everyone involved. Has she done more harm than good?
The Girl on the Train did that thing that books sometimes do. You know when a book is so good it takes over your life and you are reading it whilst simultaneously spooning cereal into your mouth/drying your hair/walking. All of those things happened whilst I was reading this book. It will take over your life and who doesn't love a book that can do that?
The Memory Book by Rowan Coleman
The name of your first-born. The face of your lover. Your age. Your address…
What would happen if your memory of these began to fade?
Is it possible to rebuild your life? Raise a family? Fall in love again?
When Claire starts to write her Memory Book, she already knows that this scrapbook of mementoes will soon be all her daughters and husband have of her. But how can she hold on to the past when her future is slipping through her fingers…?
The Memory Book really did remind me why it is that I love reading so much. The emotions that it evoked in me, the heart break, the fear…all of the things that you sometimes forget a book can trigger. There's no one what can read this book and a) not shed a tear and b) not immensely enjoy every page.
My Heart and Other Black Holes by Jasmine Warga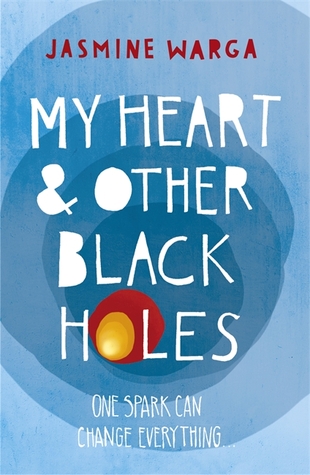 Sixteen-year-old physics nerd Aysel is obsessed with plotting her own death. With a mother who can barely look at her without wincing, classmates who whisper behind her back, and a father whose violent crime rocked her small town, Aysel is ready to turn her potential energy into nothingness.
There's only one problem: she's not sure she has the courage to do it alone. But once she discovers a website with a section called Suicide Partners, Aysel's convinced she's found her solution: a teen boy with the username FrozenRobot (aka Roman) who's haunted by a family tragedy is looking for a partner.
Even though Aysel and Roman have nothing in common, they slowly start to fill in each other's broken lives. But as their suicide pact becomes more concrete, Aysel begins to question whether she really wants to go through with it. Ultimately, she must choose between wanting to die or trying to convince Roman to live so they can discover the potential of their energy together. Except that Roman may not be so easy to convince.
My Heart and Other Black Holes is one of my all-time-favourite-reads EVER. It spoke to me on so many levels and I love the underlying message that it provides. It's written with compassion and understanding and whether you have any connection to mental illness or not it will still stick in your mind for a long time after reading. It's honest, compelling and not only a fantastic YA novel, but one that can be enjoyed and understood by all ages.
The Vintage Girls Guide to Love and Romance by Kirsty Greenwood
Jessica Beam is a girl who knows how to party. Only lately she's been forgetting to turn up for work on time. Or in clean clothes. Down on her luck, out of a job and homeless, Jess seeks the help of her long-lost grandmother.
Things aren't going well for Matilda Beam, either. Her 1950s Good Woman guide books are out of print, her mortgage repayments are staggering and her granddaughter wears neon Wonderbras!
When a lifeline from a London publisher arrives, the pair have an opportunity to secure the roof over their heads – by invigorating the Good Woman guides and transforming modern, rebellious Jess into a demure vintage lady.
The true test of their make-over will be to capture the heart of notorious London playboy Leo Frost and prove that Matilda's guides still work. It's going to take commitment, nerves of steel and one seriously pointy bra to pull this off…
The Vintage Guide to Love and Romance is probably one of the best presents you could ever give to anyone. It is an absolute corker of a book and it guaranteed to make the recipient laugh in a slightly manic way. If you want to make someone smile then the best thing you can do is to give them this book. Trust me on this one. It will spark off a love of reading if there's not one there already and it has a bloomin' fantastic plot line to top everything off. It's not one of my favourite books of 2015 for nothing y'know…
♥