Wellies and Westies by Cressida McLaughlin
Release Date: 30th April 2015
Publisher: Harper
Buy: Kindle
Rating:

Catherine 'Cat' Palmer realises, too late, that bringing an adorable puppy into work at the local nursery was a bad idea, especially after the ensuing chaos gets her the sack.
Determined to turn a negative into a positive, Cat decides this is the perfect opportunity to get her dog-walking business off the ground with the help of her flatmates, Polly and Joe. After all, Primrose Terrace where she lives, is full of home-alone hounds…
Wellies and Westies is the first part of a serialized novel told in four parts – all set in Primrose Terrace.
When dog-lover Cat Palmer loses her job at the local nursery where she works she finds herself in a bit of a quandary. She moved especially to Fairhaven for a fresh start and doesn't want to move from her cosy little house on Primrose Terrace that she shares with her best friend Polly and Joe.
However, Cat doesn't find herself unemployed for long when she comes up with the idea of setting up her own dog walking business. She loves being outdoors and lives in close proximity to the gorgeous Primrose Park – the perfect place for walking lots of four legged friends. And so Pooch Promenade is born… Cat's business gets off to a great start as she already has one client, fellow Primrose Terrace resident Elsie and her adorable dogs, Chalky and Disco. It's not long before Cat picks up a whole range of customers, including her famous neighbour Jessica Heybourne and her three gorgeous Westies, Valentino, Coco and Dior.
However, when she's off on one of her walks she bumps into the mysterious Mark who rescues her from a squirrel disaster. Cat soon takes a liking to Mark and is desperate to find out more about him but how much is he willing to tell?
If I had a virtual rubber stamp saying 'Dream Book' then I would be stamping it ALL OVER Wellies and Westies because it was an absolute delight. A heart-warming adventure set in an idyllic seaside town that has the most intriguing/gorgeous/all-round-lovely residents and most importantly…THERE'S DOGS. Lots and lots of dogs.
I loved everything about this cosy, smile-inducing read (especially Disco who was the star character for me. She is rocking that name too…) The whole cast were great, I loved Cat and despite this only being the first in the serialisation I feel as though I got to know her and warmed to her right away. I'm not entirely sure what she was thinking taking Disco in her bag to work at the nursery with her but if she hadn't them Pooch Promenade would never have been born so it's all good. I haven't quite warmed to Mark yet because I'm still not entirely sure what he's up to (and is his over-confidence at act or is it REAL!?) I really liked Polly and even Joe, despite him being a bit of a dog-hating grump. It's clear that there's a story behind this and I can't wait to find out what it is… Maybe I'm barking up the wrong tree here (geddit?!) but I think Joe and Cat would be quite suited to one another. Hmm.
Whilst this may only be a novella you can still fully bond with the characters because Cressida brings them to life so well through her writing. She also describes Fairhaven and Primrose Terrace in such a fantastic way. So much so that I am ready to pack my bags and move there right away. The houses, the beach, the park, the people…It's such an adorable little community and one that I would love to be a part of.
I'm not the biggest fan of novels in serialisation form, given the choice I'd probably always opt for waiting and reading all the parts in one go, but this thought process went completely out of the window with Wellies and Westies. I liked the pace of the story and the way the characters developed in such a short time. Also – how could I not mention that stunning cover? It's to die for and there's no way I could spot that and not want to be reading that novel within 60 seconds. That's Heaven in a cover – right there.
I am ecstatic about the next part being released (Sunshine and Spaniels, available 18th June 2015) and I can't wait to get to know Cat and her array of furry friends better. I'm really looking forward to seeing what the future holds for the residents of Fairhaven…
A huge thank you to publishers Harper and NetGalley.♥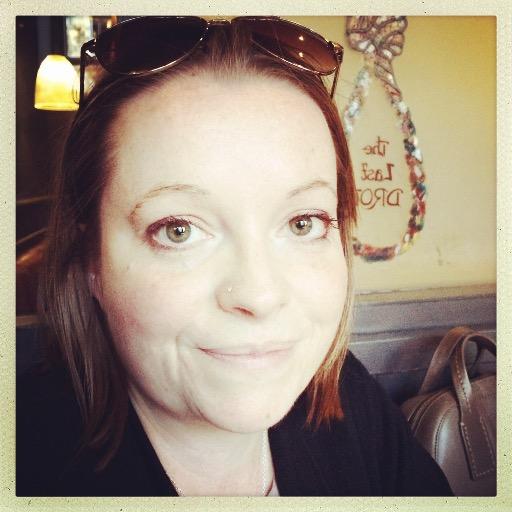 Cressy was born in South East London surrounded by books and with a cat named after Lawrence of Arabia. She studied English at the University of East Anglia and now lives in Norwich with her husband David.
Cressy's favourite things include terrifying ghost stories, lava lamps and romantic heroes, though not necessarily at the same time. She doesn't (yet) have a dog of her own, but feeds her love vicariously through friends' pets, and was once chased around a field by a soaking wet, very mischievous Border Collie called Wags.
When she isn't writing, Cressy spends her spare time reading, returning to London or exploring the beautiful Norfolk coastline.