As I've said many (many!) times before, 2015 is turning out to be a great year for books. Although one thing that's become massively apparent is that so many of the good books hitting our bookshelves this year are actually debuts. The standard of the debut novels released so far this year has been incredible and what could be better than discovering  brand new shiny authors to add to our ever-growing list of favourites? Seeing as we're almost half way through the year *gulp* I thought I'd round up some of my favourites from 2015 so far. This has not been an easy job (the sacrifices I make for blogging…) because when I came to compile my list there were literally SO MANY. You'll be pleased to know that I managed it though *sigh of relief*
No surprises here. The Girl On The Train by Paula Hawkins was my favourite debut of January. You all know why, I've blabbered on about how much I loved this book enough times, so if you are yet to read it then I can't urge you enough to give it a go…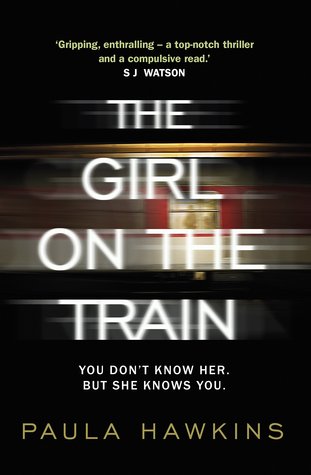 Rachel takes the same commuter train every morning. Every day she rattles down the track, flashes past a stretch of cozy suburban homes, and stops at the signal that allows her to daily watch the same couple breakfasting on their deck. She's even started to feel like she knows them. "Jess and Jason," she calls them. Their life—as she sees it—is perfect. Not unlike the life she recently lost.
And then she sees something shocking. It's only a minute until the train moves on, but it's enough. Now everything's changed. Unable to keep it to herself, Rachel offers what she knows to the police, and becomes inextricably entwined in what happens next, as well as in the lives of everyone involved. Has she done more harm than good?
My favourite debut of February goes to Galina Petrovna's Three-Legged Dog Story by Andrea Bennett. It was just so brilliantly done – funny, clever, engrossing and slightly crazy. Somewhat different to my usual kind of read this was a book that proved to me that it's always good to read something different from time to time…
Perhaps you're not a member of the Azov House of Culture Elderly Club?
Perhaps you missed the talk on the Cabbage Root Fly last week?
Galina Petrovna hasn't missed one since she joined the Club, when she officially became old. But she would much rather be at home with her three-legged dog Boroda. Boroda isn't 'hers' exactly, they belong to each other really, and that's why she doesn't wear a collar.
And that's how Mitya The Exterminator got her.
And that's why Vasily Semyonovich was arrested.
And Galina had to call on Zoya who had to call on Grigory Mikhailovich.
And go to Moscow.
Filled to the brim with pickle, misadventure and tears, Galina Petrovna's Dog Story will leave you smiling at every page.
The stand out debut in March for me has got to be The A-Z Of You And Me by James Hannah. I read this ages ago and didn't write the review up straight away (which gives me the perfect excuse to re-read it!) This book was heart breaking, smart, hilarious and pretty eccentric. Needless to say I loved it.
Ivo fell for her.
He fell for a girl he can't get back.
Now he's hoping for something.
While he waits he plays a game:
He chooses a body part and tells us its link to the past he threw away.
He tells us the story of how she found him, and how he lost her.
But he doesn't have long.
And he still has one thing left to do …
My favourite debut novel of April is one that was really tough to call. For me it was an even split between Disclaimer by Renee Knight and A Robot in the Garden by Deborah Install. I loved both novels for very different reasons and they are both astonishing debuts. It may be cheating but I'm having TWO favourite debuts for April. Don't tell anyone…
Warm-hearted fable of a stay-at-home husband who learns an important lesson in life when an unusual creature enters his life.With all the charm and humour of THE ROSIE PROJECT and ABOUT A BOY mingled with the heart-swelling warmth of PADDINGTON BEAR MOVIE.
A story of the greatest friendship ever assembled.
Ben Chambers wakes up to find something rusty and lost underneath the willow tree in his garden. Refusing to throw it on the skip as his wife Amy advises, he takes it home.
Finding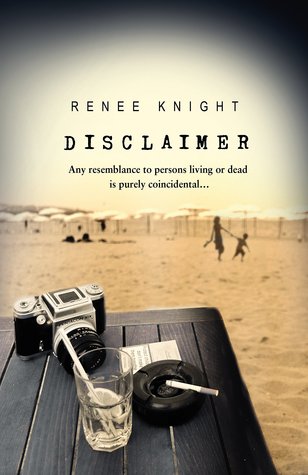 a mysterious novel at her bedside plunges documentary filmmaker Catherine Ravenscroft into a living nightmare. Though ostensibly fiction, The Perfect Stranger recreates in vivid, unmistakable detail the terrible day Catherine became hostage to a dark secret, a secret that only one other person knew–and that person is dead.
Now that the past is catching up with her, Catherine's world is falling apart. Her only hope is to confront what really happened on that awful day even if the shocking truth might destroy her.
My debut for May would have to be Run Away by Laura Salters. I couldn't get enough of this exciting, nervy, tense YA/NA novel. It's one of those books that is difficult to believe it's actually a debut because it's so flipping good!
"Ignorance is bliss…until there's blood involved."
Drenched in blood and sitting in the sweltering interview room of a Thai police station, Kayla Finch knows that Sam, the love of her life, is dead. It doesn't matter that there's no body. All that blood can mean only one thing.
It isn't the first time Kayla's had blood on her hands. After finding her brother dead by his own hand, she tried to outrun her grief by escaping to Thailand. Heartbroken, the last thing she expected was to find love on the smoggy streets of Bangkok. But everyone Kayla loves seems to wind up dead.
Returning home to England, Kayla is left with a barely-functioning family, a string of gruesome nightmares, and the niggling feeling that nothing is as it seems. And as she confronts her brother's suicide, she starts to suspect that something is very wrong.
Three months. Two tragedies. One connection: there's more to both cases than anyone is willing to admit. And Kayla's determined to uncover the truth…no matter what the cost.
There's a few debut novels released during May that I haven't read yet – but those I am particularly looking forward to are Things We Have In Common By Tasha Kavanagh, The Gracekeepers by Kirsty Logan and Boo by Neil Smith.
June is looking to be a pretty good month for debut releases too, including You, Me and Other People by Fionnuala Kearney, The Readers of The Broken Wheel Recommend by Katarina Bivald and The Thirty List by Eva Woods.
Which have been your favourite debuts of 2015 so far?
♥