We are now well and truly into August. I honestly don't know where this year is going, but its passing me by in a haze of brilliant books. If you're off work/school/college/uni this month then 1) You are extremely lucky and 2) You have some truly excellent books to keep you company over the summer. Set up the sun lounger & grab your e-reader because the stack of books that August is bringing us are looking to be pretty bloomin' fabulous…
The 13th August sees the release of the FULL Appleby Farm by Cathy Bramley. Using super-human power I have resisted reading Cathy's latest novel in parts because I really wanted to read the whole book in one big greedy go, so I have been buzzing with excitement over this! In fact, the 13th August is going to be a busy release date all round (and a bad day for my bank account) as My Sister's Secret by Tracy Buchanan, Mile High by Rebecca Chance, The Other Me by Saskia Sarginson, The Sisters by Claire Douglas, A Game For All The Family by Sophie Hannah, Ally Hughes Has Sex Sometimes by Jules Moulin, Search For The Truth by Kathryn Freeman, You Can't Fall In Love With Your Ex (Can You?) by Sophie Ranald,  Picnics in Hyde Park by Nikki Moore, The Daughters Secret by Eva Holland AND The Waiting Game by Jessica Thompson are all released.
I am still recovering from this maahhoosive book release day, when Five Go Glamping by Liz Tipping comes and finishes me off the very next day…
Carina author Jennifer Bohnet makes a welcome return a few days later on the 18th August, with her new novel The Little Kiosk By The Sea , swiftly followed by the wonderful Wendy Lou Jones on the 20th with the fabulous-sounding The Summer We Loved.
Then on August 27th, The Mistake I Made by the fantastic Paula Daly is released, along with Who Do You Love? by Jennifer Weiner, Songs of Love and War by Santa Montefiore, My Everything by Katie Marsh, One by Sarah Crossan and finishing off the month nicely is the AMAZING-SOUNDING #PleaseRetweet by Emily Benet.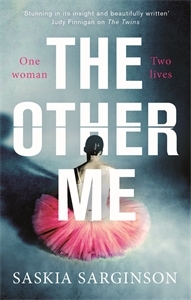 Can't. Cope. With. The. Excitement. Also, just HOW many good books are due out on the 13th!?
All books are available to pre-order NOW! 
♥