Wake-Up Call by Amy Avanzino
Release Date: 1st September 2015
Publisher: Henery Press
Buy: Paperback | Kindle
Rating:

Sarah Winslow wakes up with a terrible hangover… and a kid in her boyfriend's bed. She makes the horrifying discovery that, due to a head injury, it's not a hangover. She's got memory loss. Overnight, five years have disappeared, and she's no longer the hard-living, fast-track, ad executive party girl she thinks she is. Now, she's the unemployed, pudgy, married, stay-at-home-mom of three kids under five, including twins. As she slowly pieces together the mystery of how her dreams and aspirations could have disintegrated so completely in five short years, she finds herself utterly failing to manage this life she can't imagine choosing. When Sarah meets the man of her dreams, she realizes she's got to make a choice: Does she follow her bliss and "do-over" her life? Or does the Sarah she's forgotten hold the answers to how she got here… and how she can stay?
Sarah Winslow gets the shock of her life when she goes to bed after a night out as a career-driven, ambitious twenty-something and wakes up five years older next to her husband and discovers that she has three children. This is one heck of a hangover. Gulp…
Struggling to come to terms with the fact that a head injury has caused Sarah to lose five years of her life – she can't adjust to that fact that she is now a stay-at-home mum living in a crummy house and she doesn't own a SINGLE PAIR OF HEELS. As Sarah attempts to 'get to know' her children and her daily routine, she can't help but wonder how her life took such a different direction to the one she had planned. A mere five years ago Sarah was dating her now-husband Kofi, planning on zooming up the career ladder and she actually CARED about how she looked (Imagine Sarah's horror when she discovers that she owns a 2-in-1 shampoo/conditioner and all of her shoes are now defunct and hidden away in the loft…)
Given the choice of which life she'd rather have is a no brainer, surely? But the more Sarah learns about her 'real' life, the more doubtful that decision becomes…
As soon as I read the synopsis for Wake-Up Call I knew that it was the kind of book I was going to love. I always enjoy books where somewhere either goes back or forwards in time, or wakes up in someone else's body…You get the idea.
Wake-Up Call completely lived up to my expectations and I quickly became engrossed in the tangled web of life that Sarah has found herself in. It really plays with your mind when Sarah first wakes up the next day and finds herself seemingly in someone else's bed and in someone else's house and with someone else's kids. Imagine having three children and not even knowing their names? It's crazy and whilst I could understand why Sarah acted the way in which she did to a certain extent – some of what she did came across as a tiny bit selfish. But after all – for something like this to happen is huge. HUGE. It's also really quite frightening.
The other thing that Wake-Up Call made me think about was just how much can happen in a mere five years. Sarah's life had become unrecognisable in a relatively short space of time and that is also quite a sobering thought. Anyway, enough of me pondering the meaning of life…On with the story.
I loved watching Sarah try and adapt to her new life. She is a likeable and intelligent character who you will be able to emphasise with. She'll also make you giggle…A lot. I loved the way that Amy Avenzino portrayed her coming to terms with her being a mother. I think you'll appreciate this aspect of the story regardless of your own personal situation. For those who don't have children, wondering how you would cope if you were in Sarah's situation, and for those who do – also wondering how you would cope to wake up one day and have no memory of your children. Getting to know your own kids again in that way is a huge thing for anyone to have to experience and I loved reading about the trials and tribulations that Sarah faced as she found herself as a mother. There are also plenty of moments to make you go 'Awwwh' and Sarah's kids are seriously cute, too. I loved them.
Wake-Up Call reminded me of one of my all-time favourite books, Remember Me? By Sophie Kinsella. It's a similar concept and one of those books that will hold you attention in a bid to find out what's going to happen and which direction Sarah's life will inevitably end up taking.
Original, well-written and both funny and heart-breaking at the same time, Wake-Up Call is definitely one to add to your TBR. It is also one of those books that will have you putting yourself in the lead characters shoes and asking yourself what's really important in life…
A huge thank you to Amy Avanzino for sending me a copy of Wake-Up Call to read and review. ♥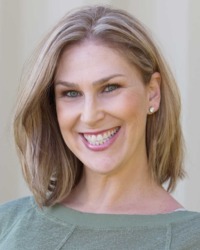 Amy Avanzino received a Bachelor's degree from UC Berkeley and a Master's from the University of Washington.  She is a former advertising executive, who has spent the last several years writing, while doing extensive hands-on research for her WAKE-UP series.  She's a contributing writer of Hap Scotch, a play performed at the 2008 Frigid Festival in New York, which won two Audience Choice Awards.
Amy currently lives in the stands above the football fields, basketball courts, and baseball diamonds around Folsom, California, with her husband and four children.