2015 has been a pretty awesome year for books. In fact, looking back, I can't believe just how many great ones there have been. My bookshelves are groaning under the weight of all the new brilliant additions. We've had some incredible debuts, cracking novellas, truly tense psychological thrillers, gorgeous romances, and compelling crimes.
Here's a round-up of some of my all time favourite's from 2015. These are in order of release date.  (I didn't put them in favourite-order. It took me a week to pick the 15, never mind put them in order. I am only human…)
I hope you all had a wonderful Christmas & got a stocking full of books! Be sure to let me know what were your favourite reads of the year. Happy 2016! ♥
The Girl on the Train by Paula Hawkins (released 15th January 2015 by Transworld)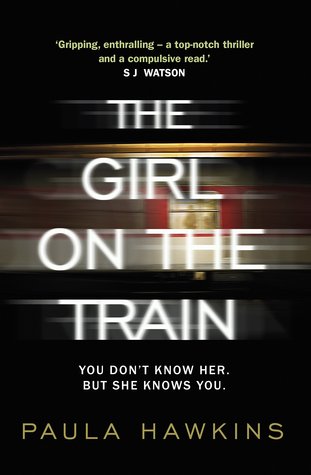 Rachel takes the same commuter train every morning. Every day she rattles down the track, flashes past a stretch of cozy suburban homes, and stops at the signal that allows her to daily watch the same couple breakfasting on their deck. She's even started to feel like she knows them. "Jess and Jason," she calls them. Their life—as she sees it—is perfect. Not unlike the life she recently lost.
And then she sees something shocking. It's only a minute until the train moves on, but it's enough. Now everything's changed. Unable to keep it to herself, Rachel offers what she knows to the police, and becomes inextricably entwined in what happens next, as well as in the lives of everyone involved. Has she done more harm than good?
Summertime by Vanessa LaFaye (released 15th January 2015 by Orion)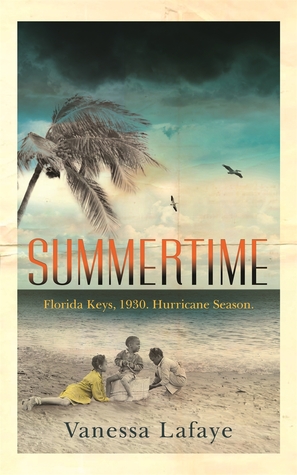 Florida Keys, 1935. Hurricane Season.
Tens of thousands of black and white men scarred by their experiences of war in Europe return home to find themselves abandoned to destitution by the US government.
The tiny, segregated community of Heron Key is suddenly overwhelmed by broken, disturbed men with new ideas about racial equality and nothing left to lose.
Tensions flare when a black veteran is accused of committing the most heinous crime of all against a white resident's wife.
And not far off the strongest and most intense hurricane America has ever witnessed is gaining force.
Mobile Library by David Whitehouse (released 15th January 2015 by Picador)
Twelve-year-old Bobby Nusku is an archivist of his mother. He catalogues traces of her life and waits for her to return home.
Bobby thinks that he's been left to face the world alone until he meets lonely single mother Val and her daughter Rosa. They spend a magical summer together, discovering the books in the mobile library where Val works as a cleaner. But as the summer draws to a close, Bobby finds himself in trouble and Val is in danger of losing her job. There's only one thing to do — and so they take to the road in the mobile library…
Silent Scream by Angela Marsons (released 20th February 2015 by Bookouture)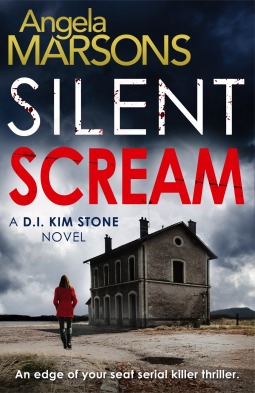 Even the darkest secrets can't stay buried forever…
Five figures gather round a shallow grave. They had all taken turns to dig. An adult-sized hole would have taken longer. An innocent life had been taken but the pact had been made. Their secrets would be buried, bound in blood …
Years later, a headmistress is found brutally strangled, the first in a spate of gruesome murders which shock the Black Country.
But when human remains are discovered at a former children's home, disturbing secrets are also unearthed. D.I. Kim Stone fast realises she's on the hunt for a twisted individual whose killing spree spans decades.
As the body count rises, Kim needs to stop the murderer before they strike again. But to catch the killer, can Kim confront the demons of her own past before it's too late?
Disclaimer by Renee Knight (released 9th April 2015 by Doubleday)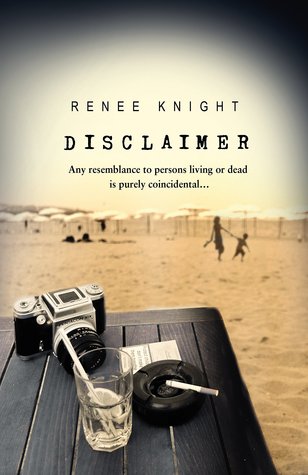 Finding a mysterious novel at her bedside plunges documentary filmmaker Catherine Ravenscroft into a living nightmare. Though ostensibly fiction, The Perfect Stranger recreates in vivid, unmistakable detail the terrible day Catherine became hostage to a dark secret, a secret that only one other person knew–and that person is dead.
Now that the past is catching up with her, Catherine's world is falling apart. Her only hope is to confront what really happened on that awful day even if the shocking truth might destroy her.
The Vintage Girls Guide to Love and Romance by Kirsty Greenwood (released 9th April 2015 by Pan Macmillan)
Jessica Beam is a girl who knows how to party. Only lately she's been forgetting to turn up for work on time. Or in clean clothes. Down on her luck, out of a job and homeless, Jess seeks the help of her long-lost grandmother.
Things aren't going well for Matilda Beam, either. Her 1950s Good Woman guide books are out of print, her mortgage repayments are staggering and her granddaughter wears neon Wonderbras!
When a lifeline from a London publisher arrives, the pair have an opportunity to secure the roof over their heads – by invigorating the Good Woman guides and transforming modern, rebellious Jess into a demure vintage lady.
The true test of their make-over will be to capture the heart of notorious London playboy Leo Frost and prove that Matilda's guides still work. It's going to take commitment, nerves of steel and one seriously pointy bra to pull this off…
The Day We Disappeared by Lucy Robinson (released 9th April 2015 by Penguin)
Annie has a secret. But if she's not going to tell, we won't either. It's a heart-breaking secret she wishes she didn't have – yet Annie isn't broken, not quite yet. Especially now there's someone out there who seems determined to fix her.
Kate has run away. But she's not going to tell us why – that would defeat the point of running, wouldn't it? It's proving difficult to reinvent herself, however, with one person always on her mind.
Scratch beneath the surface and nobody is really who they seem. Even Annie and Kate, two old friends, aren't entirely sure who they are any more. Perhaps you can work it out, before their pasts catch up with them for good . .
Paperback | eBook
Miss Wrong and Mr Right by Robert Bryndza (released 4th May 2015 by Bryndza Books)
Natalie Love has worked hard to have it all: she runs a successful theatre in Soho that's about to host one of Hollywood's leading stars. Her biggest supporter is her eccentric Hungarian Gran, and she even has the 'perfect' yoga teacher boyfriend – Namaste!
Life in the bright lights of London has always been Natalie's escape from her chaotic country family in rural Devon and Jamie, the childhood sweetheart she left at the altar 15 years ago. And then he turns up at her theatre door…
With rivalry clouding old feelings, events in Soho bring Jamie and Natalie together in hilarious ways. Gran is loose in the city once more, it seems to be raining sandwiches and records are broken for Burlesque flash mobs. If she can keep her world together, will Natalie discover who is really Mr Right, and that perhaps she isn't Miss Wrong?
The Silent Hours by Cesca Major (released 4th June 2015 by Corvus)
A story of love and loss inspired by heartrending true events in the Unoccupied Zone of wartime France
An epic, sweeping tale set in wartime France, The Silent Hours follows three people whose lives are bound together, before war tears them apart:
Adeline, a mute who takes refuge in a convent, haunted by memories of her past;
Sebastien, a young Jewish banker whose love for the beautiful Isabelle will change the course of his life dramatically;
Tristan, a nine-year-old boy, whose family moves from Paris to settle in a village that is seemingly untouched by war.
Beautifully wrought, utterly compelling and with a shocking true story at its core, The Silent Hours is an unforgettable portrayal of love and loss.
The Blue by Lucy Clarke (released 30th July 2015 by Harper)
They had found paradise.
What would they do to keep it?
With a quick spin of the globe, Kitty and Lana
escape their grey reality and journey to the Philippines.
There they discover The Blue – a beautiful yacht,
with a wandering crew.
They spend day after languorous day exploring the pristine
white beaches and swimming beneath the stars, and Lana
drifts further away from the long-buried secrets of home.
But the tide turns when death creeps quietly on deck.
A dangerous swell of mistrust and lies threatens to bring
the crew's adventures to an end – but some won't let paradise go…whatever the price.
The Sisters by Claire Douglas (released 13th August 2015 by HarperCollins)
One lied. One died.
When one sister dies, the other must go to desperate lengths to survive. Haunted by her twin sister's death, Abi is making a fresh start in Bath. But when she meets twins Bea and Ben, she is quickly drawn into their privileged and unsettling circle.
When one sister lies, she must protect her secret at all costs. As Abi tries to keep up with the demands of her fickle friends, strange things start to happen – precious letters go missing and threatening messages are left in her room. Is this the work of the beautiful and capricious Bea? Or is Abi willing to go to any lengths to get attention? When the truth outs, will either sister survive?
Sunday Dinners by Jon Rance (released 26th October 2015 by Amazon Media)
The Wilde family have always had a roast dinner on Sundays. Greg Wilde made sure of it. Him, his wife, Lizzy, and their three children around the table; for years it was the glue that held them together.
But now with the children all grown up and moving out, and Greg and Lizzy's marriage facing an uncertain future, their lives are becoming increasingly unstuck. Greg soon begins to realise that creating a happy family is one thing, but staying that way is an entirely different story.
Told from each of the family's perspectives at their monthly Sunday roast dinners, this is a bittersweet comedy about parenthood, marriage, love, life and roast dinners.
Meet Me in Manhattan by Claudia Carroll (released on the 5th November 2015 by Avon)

In a New York minute, everything can change …
Holly Johnson is at a crossroads in her life. She wants to make it as a real journalist, and she's dreaming of falling in love.
She's so close to getting her break at work, and she's met a very special guy. Well, she hasn't actually met him … not yet. But everyone knows most relationships start online these days. And she's on to a winner with this one. Isn't she?
But something is not quite right with Andy McCoy – and he's about to learn you don't mess with Holly Johnson. She decides to fly to New York to find the truth.
Holly is about to get the shock of her life.
What she finds in Manhattan swiftly turns into a nightmare.
But maybe – just maybe – if Holly is true to herself, she can turn this nightmare into a dream come true.
Every Time a Bell Rings by Carmel Harrington (released 19th November 2015 by HarperImpulse)
An angel gets its wings…
Belle has taken all the Christmas decorations down. This year they won't be celebrating.
As foster parents, Belle and Jim have given many children the chance of a happier start in life. They've loved them as if they were their own. They shouldn't have favourites but little Lauren has touched their hearts. And now her mother is well enough to take her back and Belle can't bear the loss.
Hence, Christmas is cancelled.
So when Jim crashes his car one icy December night, after an argument about Lauren, Belle can only blame herself. Everything she loves is lost. And Belle finds herself standing on The Ha'Penny Bridge wishing she had never been born.
But what happens to a Christmas wish when an angel is listening…
Will Belle realise, before it's too late, that her life is the most wonderful life of all?
Inspired by the timeless tale of beloved Christmas movie, It's a Wonderful Life, Carmel Harrington's next book tells the story of Belle, a young woman and foster carer from Dublin who faces the hardest decision of her life this Christmas on The Ha'Penny Bridge.
Follow Me by Angela Clarke (released 3rd December 2015 by Avon)
LIKE. SHARE. FOLLOW . . . DIE
The 'Hashtag Murderer' posts chilling cryptic clues online, pointing to their next target. Taunting the police. Enthralling the press. Capturing the public's imagination.
But this is no virtual threat.
As the number of his followers rises, so does the body count.
Eight years ago two young girls did something unforgivable. Now ambitious police officer Nasreen and investigative journalist Freddie are thrown together again in a desperate struggle to catch this cunning, fame-crazed killer. But can they stay one step ahead of him? And can they escape their own past?
Time's running out. Everyone is following the #Murderer. But what if he is following you?
ONLINE, NO ONE CAN HEAR YOU SCREAM …