From The Sideline by Amy Avanzino
Release Date: 19th July 2016
Publisher: Henery Press
Buy: Paperback  Kindle
Rating:

After losing her marriage, life savings, and waistline, Autumn Kovac is terrified of being hit by more heartache. So when her only child decides to try out for the football team, the overprotective, sports-illiterate mom has a near phobic reaction. But Zachary hasn't smiled since his father left, and she's desperate to make him happy (and doing nothing and hoping for the best hasn't been working). She reluctantly enters a new world of youth competitive sports, full of overzealous coaches with Vince Lombardi dreams and fanatical parents trying to achieve vicarious glory. 
Unexpectedly, Autumn begins transforming within this strangely addictive new culture, finding her voice, facing her past, tackling her fears…and uncovering the secret that's been keeping her from her son. After meeting her ideal catch, she finds herself back in the dating game and discovers some fierce competition of her own. Will Autumn make it off the sideline? Can the underdog finally win? 
Single mum, Autumn, is not leading the happiest of lives. Unhappy in her job, recently divorced and pretty much hating everything about herself is beginning to take its toll. So thank Goodness she has her ten year old son, Zachary, to smother in love and affection.
Autumn is surprised and concerned when Zachary expresses an interest in trying out for a place in a football team. It's not that Autumn doesn't think he should follow his dreams…It's just that she loves him so much that to see him hurt, upset or disappointed if he didn't make the team would break her heart.
When Zachary does indeed land a place on the team, Autumn is understandably weary. This surely means she will have to cut some of the ties that she is so intent on keeping with her son and maybe even *gasp* let him grow up a little bit?
Whilst Zachary completely loves playing it takes Autumn a little longer to adjust. However no one is more surprised than Autumn herself when she finds herself transforming into one of those 'football mums' as she not only cheers Zachary on from the side-lines, but becomes submerged in the football way of life – the games, the rivalry, the coaches, the (hunky) President of the Football Association.
However it's not long before Autumn's new 'football mum' life starts to draw out the secrets between her and Zachary. Is this the real Autumn or is she better off returning to her comfort zone after all?
I was stupidly excited when I learnt that Amy Avanzino had written a second book in her 'Wake-Up Call' series. (I reviewed book one last year, check out my review here.) I was perhaps expecting to become reacquainted with the same characters from Amy's previous novel, but instead we are introduced to other members of the same suburban neighbourhood where Lainey and Sarah (from book #1) live. I loved meeting a new family whilst at the same time having snippets of characters from a novel which I loved so much.
I was concerned that I wasn't going to like Autumn all that much to begin with. Her helicopter parenting made me frustrated to start off with, but I think if you have children yourself then you'll know more of where she's coming from. She wasn't that annoying really; I get that she just wanted what was best for her son, but she couldn't see that in doing so she was suffocating him. However, it goes without saying that I hugely warmed to Autumn before long and it was such a wonderful and heart-warming journey watching her edge out of her comfort zone and start properly enjoying her life.
Letting go and being able to move on is such a huge theme over the course of this story and I really found From the Sideline to be quite an inspiring read, as well as making me snort with laughter (many a time actually!) Amy Avanzino has a natural talent for creating realistic, intriguing and funny characters who you won't want to stop reading about. If you're a parent yourself then undoubtedly the battles that Autumn finds herself facing will resonate and you'll probably appreciate the message behind the story even more. I can't even imagine how difficult it must be to strike the right balance between encouraging your children and wanting to just wrap them up in cotton wool and protect them forever more.
However, even if you're not a parent there's so much to this book that you'll find appealing. Amy highlights the difficulties and struggles that being a woman can entail, and she uses a character who turns out to be a lot more kick ass than I initially thought, to demonstrate both the power and the love that women possess.
I love everything about Amy's writing; it's witty, true and extremely smart. She is a awesome at creating hilarious dialogue and her characterisation is also spot on. I love how she has taken a run-of-the-mill suburban street and plucked so many fascinating stories from amongst its residents.
I am absolutely LOVING this series so far and I can't wait for the next instalment. If you like your novels to be fun, inspiring and jam packed full of honesty and humour then READ THIS! From the Sideline can easily be read as a standalone, but why not treat yourself and give Wake Up Call a read too…? Go on. I know you want too…
Giveaway
I have two ebook copies of Amy's fabulous first book Wake-Up Call & two ebook copies of From the Sideline to give away to two lucky readers!
Click here to be taken to the Rafflecopter widget and follow the onscreen instructions. Open internationally. Ends 28/07. Good Luck!
A huge thank you to Amy and Henery Press.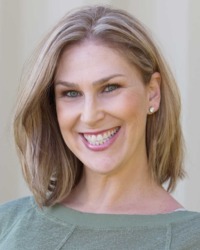 Amy Avanzino received a Bachelor's degree from UC Berkeley and a Master's from the University of Washington.  She is a former advertising executive, who has spent the last several years writing, while doing extensive hands-on research for her WAKE-UP series.  She's a contributing writer of Hap Scotch, a play performed at the 2008 Frigid Festival in New York, which won two Audience Choice Awards.
Amy currently lives in the stands above the football fields, basketball courts, and baseball diamonds around Folsom, California, with her husband and four children.
♥Amy Avanzino♥ | Website | Twitter | Goodreads |