Happy World Book Day! This has to be one of the most bookish days of the year and is also one of my personal favourites. What could be better than an influx of mini Harry Potters and Horrid Henry's merrily making their way to school? Or maybe you spotted a few Where's Wallys or Willy Wonka's by the school gate this morning? Let's face it – any day where you get to dress up as a character from a book is no bad thing and I love how it has become such a wonderful tradition.
If I were a primary school pupil I'm pretty sure I'd be in my element donning a bit of fancy dress. However there is one thing I'd struggle with…WHICH CHARACTER DO I CHOOSE!? Luckily, being 27, this isn't something that has to concern me too much; however it did get me thinking about some of my own favourite book characters and I decided that it would be nice to share a few of the ones that I have secretly (or not so secretly) wanted to be throughout my life so far…Please do not judge me.
Matilda – Matilda by Roald Dahl.
I'm kicking off things with a favourite from my childhood, who remains a favourite to this day.
Matilda is undoubtedly one of the best books ever and one which I read over and over and over again. I was completely enchanted by Matilda; a girl who loved books, was brave, loyal and thirsty for knowledge…plus she could pour milk on her cereal without lifting a finger – what more could you ask for from a fictional character?

Hermione Granger – Harry Potter and the Philosopher's Stone by J.K Rowling
Like all other eight year olds, I was swept up in Harry Potter fever when the books were first released, but it wasn't until I was older that I fully appreciated the wonderfulness that is Hermione Granger…Yet another character who reinforces the power of books.
As far as I was concerned when I started high school I was Hermione when she first started Hogwarts (minus the transfiguration classes…I had to make do with maths.) I adored how smart, level-headed, extremely brave and witty she was. Hermione was definitely of a hero of mine. Plus I fell that little bit more in love with her that time she punched Draco Malfoy in the face…
Becky Bloomwood – Confessions of a Shopaholic by Sophie Kinsella
From the moment I opened my first Shopaholic book I knew that Becky Bloomwood and I were soulmates. How had Sophie Kinsella somehow wormed her way inside my brain and created a character who loved shopping, fashion and a sale as much as me!? Fun, adventurous and highly creative, Becky is the perfect example of a character who is human and has flaws – yet always manages to do the right thing eventually. Like most human beings she can be creative with the truth and sometimes loses track of what's important in life, but I think that is what makes her so easy to relate to. The irony of her starting off the series working as a financial journalist yet finding herself buried in debt pretty tells you everything you need to know about Becky. I also fully support her idea of shopping as being 'an investment'. The truth of the matter is that I love this woman; she has made me smile, nod my head in recognition, howl with laughter and generally feel better about life. Thanks, Becky.
Scout Finch – To Kill a Mockingbird by Harper Lee
A classic and one of my all time favourites, To Kill a Mockingbird is one of those books that will never, ever lose its appeal. I could sit here and list all of the many things I love about this book, but rather than go into book-babble mode, I will reveal that top of this list is narrator of the story, Scout Finch. If you've never read the book you may be surprised to learn that such a powerful and thought provoking story is narrated by a six year old, but once you actually read To Kill a Mockingbird you will quickly become in awe of Scout and everything that she stands for. Smart, intelligent and unafraid to ask the questions no one else will, she is a literary hero and one who, I believe, doesn't get the recognition that she deserves.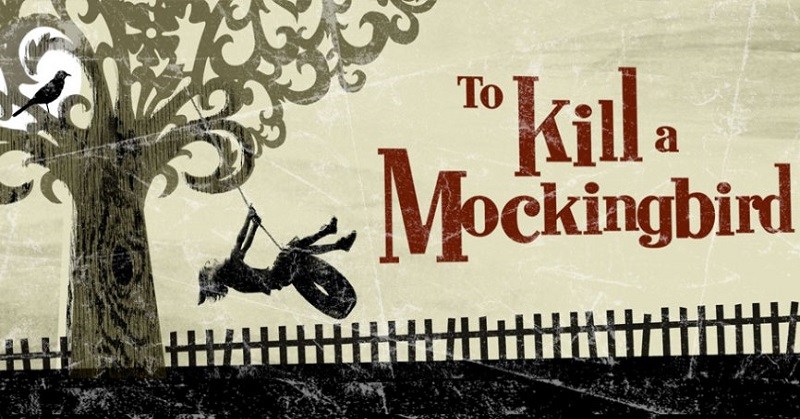 Mary Poppins – Mary Poppins by P.L Travers
I'm not sure if I always wanted to actually be Mary Poppins or just have a kick-ass nanny like her who could tidy my room with the click of a finger. Either way, Mary Poppins was an obsession of my childhood (book and film) so it's only right that she has a place on my list of favourite fictional characters. She can sing, she can dance, fly using an umbrella and also can fit ANYTHING into her handbag (this is the skill I probably wish I possessed the most…) After all; she's practically perfect in every way…
Willy Wonka – Charlie and the Chocolate Factory by Roald Dahl.
The guy owns a chocolate factory. 'Nuff said.
Hannah and Helen Moore – The Home Farm Twins by Jenny Oldfield
The Home Farm Twins books were my childhood and I adored these stories about two blonde haired twin girls who lived in a cute countryside house and owned lots of animals whose names began with S. They lived the lifestyle that I so desperately wanted when I was ten years old – basically saving injured animals and starting my own menagerie.
Alice – Alice in Wonderland by Lewis Carroll
I love Alice. She was one of my childhood heroes and I still love her every bit as much twenty-something years later. She's inspiring, unafraid of adventure and only too keen to say what she thinks. Full of admirable qualities and a fan of tea parties, Alice is the kind of girl every child should look up to. I'm not only talking about her strength and courage, but despite her ascetically pleasing attire, she's not afraid to get her hands dirty (going down the rabbit hole in those white tights!?) Open-minded, full of curiosity and wonder, Alice in Wonderland is a firm favourite and Alice a character who will always stay with me.

DCI Erika Foster – The Girl in the Ice by Robert Bryndza
As a die-hard Robert Bryndza fan I was naturally very excited about discovering his series of serial killer thrillers. However, I had no idea how obsessed I would become with his lead, DCI Erika Foster. Feisty and extremely intelligent, Erika's energy radiates off the page of Robert's books. Flawed yet hugely relatable, Erika is the kind of character who you won't easily forget. Willing to put herself on the line to catch creepy killers, Erika's cunning and skills never fail to amaze me & I'm always just that little bit in awe of her as a character. She's also incredibly cool and who doesn't love a bit of cool!? Whilst Erika is a million miles away from all of the other book characters I'd quite like to be, I think that's why I like her. I'd like to be a feisty, cool-as-a-cucumber detective every once in a while. Her dry sense of humour, one-liners and willingness to get to the bottom of everything she does makes her such a wonderful character to read about and one which I am very much looking forward to becoming acquainted with again.
If you're not donning your Gruffalo outfit today then hopefully you'll be celebrating World Book Day in some other way (my school took part in their very own readathon which I personally think is a pretty awesome idea. If only I could have taken part myself…)
Whatever you're up to, I hope it's been a fun one! And always remember to…