Finally! The 15th January has arrived! There are a shed load of amazing books flying onto our bookshelves and e-readers today and I'd like to take the opportunity to wish every author who has a book released today a very, big, successful, happy publication day!
Pre-ordering is SO yesterday. As of today you can get your bookish mitts on copies of these fabulous books RIGHT NOW: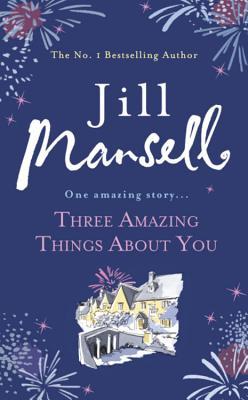 Three Amazing Things About You by Jill Mansell
Hallie has a secret. She's in love. He's perfect for her; he's even single. But he's out of bounds. And her friends aren't going to help her because what they do know is that Hallie hasn't got long to live.
Flo has a dilemma. She really likes Zander. But his scary sister won't be even faintly amused if she thinks Zander and Flo are becoming friends – let alone anything more…
Tasha has a problem. Her new boyfriend is the adventurous type. And she's afraid one of his adventures will go badly wrong.
THREE AMAZING THINGS ABOUT YOU begins as Hallie goes on a journey. She's about to get a new heart. But whose heart is it?
Published by Headline Review. Click to buy.
The Curvy Girls Club by Michele Gorman
Pixie, Ellie, Katie and Jane have been best friends since meeting at Slimming Zone. Tired of being judged on the number of calories they consume, they decide to form a different kind of club. The fun evenings they spend together, not worrying about their size, make them happier than they've been for years!
But the club doesn't stop real life from getting in the way and together the girls have to address some much bigger issues than just their weight…
Will Pixie ever be brave enough to leave her abusive husband Trevor? Can Jane ever regain her confidence and go back to work as a TV presenter? Will Katie always carry a torch for the office lothario? And what if Ellie lets her all-consuming jealousy destroy her relationship with 'The One'?
Published by Avon. Click to buy.
The Girl in the Photograph by Kate Riordan
In the summer of 1933, Alice Eveleigh has arrived at Fiercombe Manor in disgrace. The beautiful house becomes her sanctuary, a place to hide her shame from society in the care of the housekeeper, Mrs Jelphs. But the manor also becomes a place of suspicion, one of secrecy.
Something isn't right.
Someone is watching.
There are secrets that the manor house seems determined to keep. Tragedy haunts the empty rooms and foreboding hangs heavy in the stifling heat. Traces of the previous occupant, Elizabeth Stanton, are everywhere and soon Alice discovers Elizabeth's life eerily mirrors the path she herself is on.
Published by Penguin. Click to buy.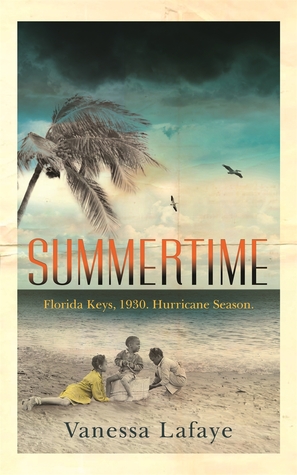 Summertime by Vanessa Lafaye
Florida Keys, 1935. Hurricane Season.
Tens of thousands of black and white men scarred by their experiences of war in Europe return home to find themselves abandoned to destitution by the US government.
The tiny, segregated community of Heron Key is suddenly overwhelmed by broken, disturbed men with new ideas about racial equality and nothing left to lose.
Tensions flare when a black veteran is accused of committing the most heinous crime of all against a white resident's wife.
And not far off the strongest and most intense hurricane America has ever witnessed is gaining force.
Published by Orion. Click to buy.
Alice and the Fly by James Rice
This is a book about phobias and obsessions, isolation and dark corners. It's about families, friendships, and carefully preserved secrets. But above everything else it's about love. Finding love – in any of its forms – and nurturing it.
Miss Hayes has a new theory. She thinks my condition's caused by some traumatic incident from my past I keep deep-rooted in my mind. As soon as I come clean I'll flood out all these tears and it'll all be ok and I won't be scared of Them anymore. The truth is I can't think of any single traumatic childhood incident to tell her. I mean, there are plenty of bad memories – Herb's death, or the time I bit the hole in my tongue, or Finners Island, out on the boat with Sarah – but none of these are what caused the phobia. I've always had it. It's Them. I'm just scared of Them. It's that simple.
Published by Hodder and Stroughton. Click to buy.
The Girl on the Train by Paula Hawkins
A debut psychological thriller that will forever change the way you look at other people's lives.
Rachel takes the same commuter train every morning. Every day she rattles down the track, flashes past a stretch of cozy suburban homes, and stops at the signal that allows her to daily watch the same couple breakfasting on their deck. She's even started to feel like she knows them. "Jess and Jason," she calls them. Their life—as she sees it—is perfect. Not unlike the life she recently lost.
And then she sees something shocking. It's only a minute until the train moves on, but it's enough. Now everything's changed. Unable to keep it to herself, Rachel offers what she knows to the police, and becomes inextricably entwined in what happens next, as well as in the lives of everyone involved. Has she done more harm than good?
Published by Transworld. Click to buy.
The Book of Lost and Found by Lucy Foley
It's when life started in earnest
HERTFORDSHIRE, 1928
The paths of Tom and Alice collide against a haze of youthful, carefree exuberance. There's champagne and excitement, but above all there's the beginning of a love story that finds its feet by a lake one silvery moonlit evening.
It's when love stories didn't have happy endings
PARIS, 1939
Alice is living in the city of light, but the pain of the last decade has already left its mark. Against the shadow that sweeps across Europe, she and Thomas Stafford – now a world famous artist – meet once more…
It's when the story begins
LONDON, 1986
Bestowed with an old charcoal portrait from her grandmother, Kate Darling can't possibly imagine the secrets that have been lost to time. Kate's journey takes her to Corsica, Paris and beyond, and as time melts away she is catapulted into the heart of a love story as epic as it is life changing…
Published by HarperCollins. Click to buy.
How to Make a Friend by Fleur Smithwick
As a lonely child, Alice found comfort the same way so many others do – she invented a friend. Sam was always there when she needed him, until one day…he wasn't.
Now, Alice's life almost resembles something happy, normal. She has a handful of close friends and a career as a photographer. But when a tragic accident shatters the world Alice has constructed, the sense of isolation that haunted her in childhood returns. And with it, so does Sam.
To Alice, he looks and feels like a real person, but how can that be so? And who will decide when it's time for him to leave again?
Published by Bantam Press. Click to buy.
A Place for Us by Harriet Evans
The day Martha Winter decided to tear apart her family began like any other day.
When Martha, a wife and mother of three, sits down one late summer's morning to write out the invitations to her eightieth birthday celebration, she knows that what she is planning to reveal at the party could ruin the idyllic life she and her husband David have spent over fifty years building…
But she has to let her family know what she and David have sacrificed. She can't live a lie any more.
The invitation goes out far and wide, calling her three children and their families back home to Winterfold, their rambling house in the heart of the English countryside. They are Bill, the doctor; Florence, the eccentric academic; and Daisy, the child who never fit in. As the story unfolds, each character reveals the secrets, joys, and tragedies they are wrestling with through the confines of the family. What will happen when Martha finally tells the truth?
Published by Headline Review. Click to buy.
♥